Shopping Cart
Your Cart is Empty
There was an error with PayPal
Click here to try again
Thank you for your business!
You should be receiving an order confirmation from Paypal shortly.
Exit Shopping Cart
The Fire Within Acupuncture & Wellness

Sky above me, Earth below me, Fire within me

| | |
| --- | --- |
| Posted by Tanya on May 21, 2013 at 4:45 PM | |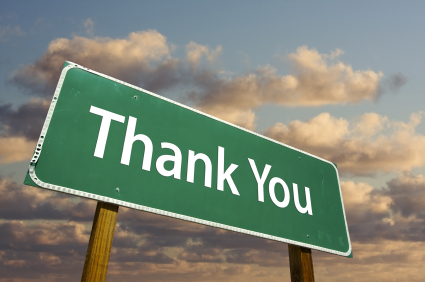 "If you work just for money, you'll never make it, but if you love what you're doing and always put the customer first, success will be yours."  ~Ray Kroc
Other than Christmas, June is The Fire Within's favorite time of year: 
Customer Appreciation Month;
 A time to stop, reflect and say "Thank you" 
for the loyalty and continued support!
The journey of a client's healing process is twofold; the physical reaction to treatment as their body heals, and their spiritual awareness (faith) to heal that which isn't tangible.
It's profound how connected client's become during a course of treatment. There are moments where I can feel the warmth spread within my heart, and I realize this is what I'm meant to do, my ah-ha moment:
"Tanya makes you feel at home from the first treatment. I feel very comfortable with her - she is more like a friend than a practitioner."
"I love your relaxed environment! I look forward to my treatments. Like

 

"Chicken Soup" for the soul!"
It is the clients whom I thank, for without them I would not be able to facilitate and witness such depth of healing...
We are partners on their journey. They are the facilitators of their own healing. I cannot take them where they don't want to go.
98 percent of clients come for pain and/or physical malady; more than 80 percent of them come to realize their ailments are there for a reason. Your body speaks to you, and through healing awareness you'll listen:
"Tanya listens and understands what's really being said, even before I know what's going on with me."
"You are so relatable ~ you are easy to talk to, non-judgmental, and also

 

include your own stories and history into the conversation. You also give opinions and advice, which is amazing."
"You can seemlessly transition from being a friend to talk to for support and

 

guidance at the start of treatment, to this amazing shamanic healer who

 

completely relaxes you on the table, pokes you full of needles, reads

 

shamanic prayers and bangs drums."
I am blessed to have been invited by families to share in humanities commonality: two rites of passage - birth and death - life's transitions and comfort of the Soul.
"You are a unique individual with a beautiful soul. So grateful for your

 

practice."
"Tanya is deeply involved and loves her work. Her dedication in helping

 

people is never ending."
"Tanya, you have made such a large impact in my life it's hard to really

 

describe. I can't thank you enough for everything you have helped me through."
I want to look back, and replay life's story in my mind's eye. I want to say life was amazing, I took the world into my arms and made my dreams something particular and real. As Mary Oliver said it best, I don't want to end up simply having visited this world..
It's beyond meaningful for The Fire Within to give back and show our client's we are more than happy to go the extra mile for their patronage. We want to build lasting relationships with them! They are the fan to our flames.
In 10 days, The Fire Within Acupuncture & Wellness with launch a month FULL of unique customer appreciation ideas, and new promotions such as memberships, and client of the month!
Bless you all. I sincerely thank you for your gratitude and continued support.
Categories: TCM (Traditional Chinese Medicine), Shamanic
/