Shopping Cart
Your Cart is Empty
There was an error with PayPal
Click here to try again
Thank you for your business!
You should be receiving an order confirmation from Paypal shortly.
Exit Shopping Cart
The Fire Within Acupuncture & Wellness

Sky above me, Earth below me, Fire within me

| | |
| --- | --- |
| Posted by Tanya on January 3, 2013 at 1:10 AM | |
Happy New Year! 
This time of year, many of us make resolutions: change what we dislike the most about ourselves, travel more, spend more time with our families... or rather reinforce the notion of living in the future.
Shouldn't the real question be: "How am I going to live in the present moment each day, every day."  Maybe its simply a matter of asking yourself, "How will I conduct myself today. How will I watch life unfold today."
I've had the wonderful opportunity to collaborate with 12 honest, down-to-earth women entrepreneurs in a collaborative blog article entitled:
"13 entrepreneurs talk about overcoming the hard stuff, learning lessons and what's next in 2013."
Together we answered three questions:
What's the hardest thing you've had to overcome the last year? Why?
What are 3-5 lessons you learned over the last year? Why?
If we were to meet one year from today, what has to have happened over the year for you to feel happy about your progress, both professionally and personally?
Nadine Nicholson & Co. - a beautiful Mentor, Business Communicator, and Professional Co-Active Coach - has put together yet another brilliant article: http://nadinenicholson.com/personal-stories/13-entrepreneurs-talk-2013/
When you master living your present moments one day at a time, you'll see yourself change right before your own surprised eyes. You'll see yourself overcome the hard stuff, learn and honor the lessons, and look forward to what's next!
I love the idea of letting life unfold, and would love to hear your answers to these 3 questions also!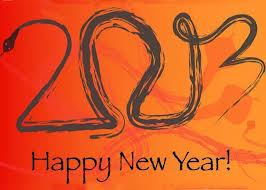 Categories: Emotions, TCM (Traditional Chinese Medicine)
/