Shopping Cart
Your Cart is Empty
There was an error with PayPal
Click here to try again
Thank you for your business!
You should be receiving an order confirmation from Paypal shortly.
Exit Shopping Cart
The Fire Within Acupuncture & Wellness

Sky above me, Earth below me, Fire within me

| | |
| --- | --- |
| Posted by Tanya on June 24, 2013 at 10:50 PM | |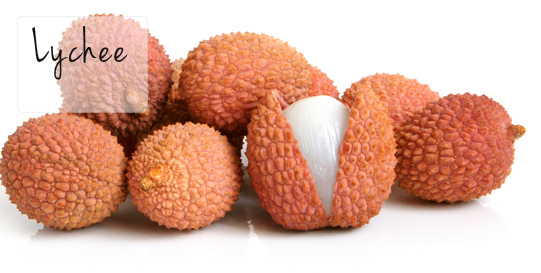 Lychee from Chinese Li Zhi He is translated as 'Gift for a Joyful life', and surely lives up to its name. Besides being a superfruit, lychee contains vitamins and minerals that promote a healthy diet, fight against various diseases and is known for treating skin care, child growth, and strengthening the body. 
It's structure is a dupe; oval, heart-shaped or nearly round, and the fruit has a close resemblance to Longan and Rambutan fruits: 
http://www.fireacupuncture.com/apps/blog/entries/show/28003339-dragon-eyes-now-at-your-local-supermarket-
Medicinal Properties of Lychee
It is sweet and warm in Nature, and is known to influence the Liver and Stomach meridians/channels in TCM (traditional Chinese medicine). Its function is to regulate the Qi and stop pain - abdominal and epigastric pain due to Liver Qi stagnation, PMS pain, and post-partum pain due to Qi and Blood stagnation.
Lychee can also disperse Cold and stagnation - hernia and testicular pain due to Cold in the Liver channel - for example.
The fruit is delicious to savor, and within the pulp there is a single, glossy-brown nut-like seed, but the seeds are poisonous and should not be eaten. Under the care of a trained herbalist, the seed of lychee contains astringent properties which can be utilized for intestinal tract problems and freeing the body of intestinal worms.
Lychee contains soluble fiber which controls bowel problems and keep the stomach free from toxic compounds and help to clean the colon.
It is believed that the Emperor of the Tang Dynasty would dispatch royal guards some 600 miles to pick lychee in an effort to woo his concubine, to entice her with the sweet fragrant flesh of the lychee fruit. Today, the lychee fruit in China as a result of such legend, is now a symbol of romance and love.
Heart Disease:
Li Zhi He (Lychee) normalizes the blood pressure and heart rate thereby protecting against stroke and coronary heart diseases. 1 glass of lychee juice daily normalizes the heartbeat. Lychee contains the second highest degree of polyphenols which promotes heart health. The anti-oxidant present in lychee improves immunity, slows down the advancement of cataracts and protects against cardiovascular disease.
Vitamin C:
Lychee is a great source of vitamin C - a vitamin that the body does not produce naturally. Vitamin C is helps the body to fight heart disease and cancer, is good for our bones, tissue and skin, and therefore is a very important vitamin to our overall health.
Through the high content of vitamin C the fruit benefits those suffering from colds, fevers, and sore throats.
Aids digestion:
Lychee keeps the digestion strong, maintains a clean stomach, improves appetite and cures heartburn and burning sensation in the stomach. It also enhances the energy levels in the body and contributes to the well being of the family. 
Contraindications
There are no known contraindications.
Lychee berry Smoothie
I cup of fresh lychee fruit
1 pear
1 cup of frozen strawberries
Give ingredients a whirl in the blender and serve immediately.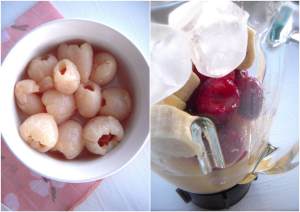 References

This article was written using the following sources:

 

Categories: Nutrition & Whole Food Healing, TCM (Traditional Chinese Medicine)

0

/